Common Misconceptions About Home Security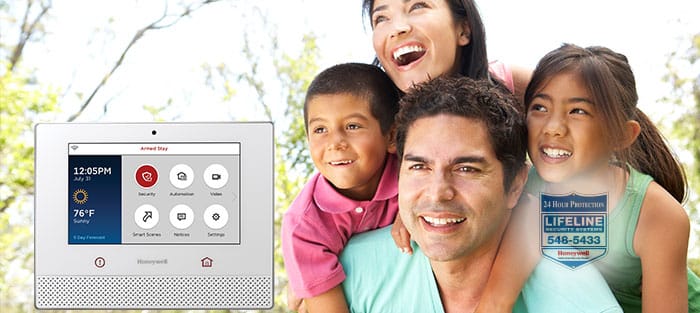 If you do not already have a smart home security system, you probably have a few reasons why you have not jumped in. For most people, those reasons are based on commonly held misbeliefs about smart security. As with any technology, it doesn't hurt to see where it is going and make an educated decision about how or if it fits in your life. But you should not let what isn't true hold you back from incorporating something truly beneficial into your life.
Here are some myths you've probably encountered that you can cross off the list as busted:
Smart Security Systems are Too Expensive
This is probably the most commonly held misbelief. While at the inception of smart home technologies many people were priced out of the industry, this has changed dramatically. As smart technology has advanced, the components that comprise systems have become much more common and far less expensive. This has made smart security able to fit nearly every budget.
Smart Homes are Gimmicks
It never hurts to have a healthy skepticism and use some restraint when buying in to what is new and trending. After all some trends fizzle out and never really amount to anything. Smart home technology however, isn't new. It has been arapidly growing industry that integrates many other commonly used technologies for some time now. No gimmicks here.And to prove it, according to a survey by real estate brokerage firm Coldwell Banker, roughly 45% of all Americans either already own smart home technology or have committed to invest in it by the end of 2016.
Home Security Systems are Complicated and Smart Home Technology Even More So
Actually, the opposite is true. Home security systems are easy to operate and smart technologies make it even easier by automating more processes and making them accessible from anywhere on one platform.
You Only Need Smart Security if You Have a Lot of Expensive Stuff
Well, it is important to protect your property regardless of the value, home security is not just about protecting your stuff.This shouldn't be your only or main objective. Home security is also about protecting your family and protecting the feeling of security you should always enjoy – this might sometimes happen in different ways than we expect. Recently a 12-year old daughter of a Lifeline customer went sleep walking right out of their front door in the middle of the night. If it wasn't for the family's Lifeline security system chiming and alerting them to the fact that the front door had opened they would never have known and who knows what might have happened to this young girl.
A Dog Will Do
While having a dog can reduce your risk of being burglarized, a dog can't replace a security system. Dogs can be appeased or distracted with treats or harmed by the intruder. A security systems keeps you, and your pet safe.
Security Systems Aren't Really Deterrents
Even burglars say this isn't true. Burglarizing a home takes a calculated risk. The odds have to be in the burglar's favor that he or she will not get caught. Having a home security system dramatically increases the odds of getting caught and one recent study found that 50% burglars polled said they would pass on a house that had a security system.
Lifeline Hawaii has designed and built custom home security & automation solutions all across Hawaii. For more information on smart security, call Lifeline Fire & Security today at 548-5433.

Latest posts by Mariette Lowe
(see all)