The Dog Is Great, But Smart Security Is Better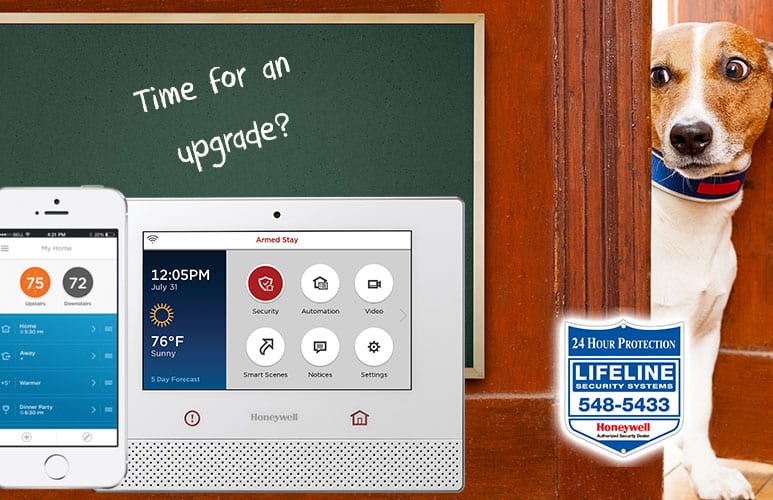 If you feel like "been there, done that" when it comes to home security systems, it is probably time to reevaluate the security that you have for your home. Chances are good that you opted in to getting a home security system because you valued increasing your safety, and wanted to protect your Ohana and home.Then, you found the benefits were great but there was room for some improvement. While useful, old school home security systems do have some drawbacks with limited controls and capabilities. But things have definitely changed in home security technologies and smart security systems are so much better than any other security alternative.
Smart Technologies Add More to Your Home Security Investment
It is hard to miss how the IoT (internet of things) has changed the way we do things, and the way things operate. In home security, smart technologies mean that smart security systems offer far more features and capabilities than ever before, and add even more value to your investment.
Here are just a few of the many reasons you should check out what smart security systems can do for you.
The Systems are Easy to Use
One of the biggest problems with old home security technology was that it is difficult to use and restrictive. Smart Security systems solve those problems with easy to use interfaces. You can access all of your features and functions a through a smart home app on your phone.
Smart Home Security System Features Are Always Useful
With an old school security system, you arm it and it sounds an alarm if there is any sort of intrusion. That's great, but that's where it stops. Smart security systems are for daily use and offer countless ways to increase safety. For example, in addition to raising an alarm in an emergency, it can send you notifications when someone gets home — and can even tell you who that person is through the unique codes on the panel.
You can also worry less about what the kids are doing in the backyard by checking in on the security feed from the HD security cameras. When you have family or friends arriving unexpectedly, you never have to worry about them standing at the door waiting for you to let them in. Just use the smart security app to let them in remotely.
It's Proactive Security
As well as alerting you to eminent emergencies like break-in or fire, a smart security system can also detect and alert you to smaller problems that could turn into big ones, such as doors opening at odd hours, water leaks, or a garage door left open. It can also act proactively by doing things such as turning off the HVAC system if it detects carbon monoxide or turning off the home's main water source if it detects a leak.
Lifeline Hawaii is a premier provider of smart, interactive security systems and has been trusted since it opened its doors in 2002. Contact us today for a free home automation assessment. Just don't tell the dog.

Latest posts by Mariette Lowe
(see all)