Prevent Devastating Loss To Lives & Property
Lifeline designs and installs top-of-the-line commercial fire alarm systems that meet the specific fire safety needs of both your facility and local codes in Hawaii.
Stay In Compliance With State and Local Laws
Fires devastate lives and businesses. Lifeline ensures that your facility is safe and in compliance with local, state, and national code requirements with a wide range of commercial fire alarm applications. 
Our scalable solutions meet the specific needs of your application and are supported by UL Listed and FM-approved monitoring services.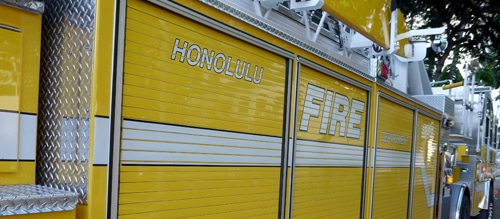 Fires in 2014 resulted in 3,240 civilian fire fatalities, 15,925 civilian fire injuries and an estimated $11.5 billion in direct property loss.
- National Fire Protection Association
The Most Proven Fire Suppression Systems
Lifeline offers a full range of smoke and heat detection, and fire suppression technologies featuring Honeywell's field-proven and trusted technologies.
We have installed, monitor and maintain commercial fire alarm systems for dozens of businesses across Oahu and Hawaii.