At Lifeline, We Believe In Ohana
You've dedicated your life to helping your elderly or disabled family. Let Lifeline help you with medical device and in home monitoring. 
2 way voice transmission up to 600 feet away from the base station.
A medical alert pendant device from Lifeline Fire & Security can be used to speak directly to an emergency operator, no matter how far from the base station the injured person may be - up to 600 ft., in or around the home. 
The pendant can be worn discreetly around the neck, or clipped to a belt or shirt pocket. Best of all, when the button is pressed, they can have a 2 way conversation with an operator by talking directly into the pendant. 
This revolutionary system minimizes false alarms and enables your loved one to have greater mobility because they can call for help without being right next to the base station.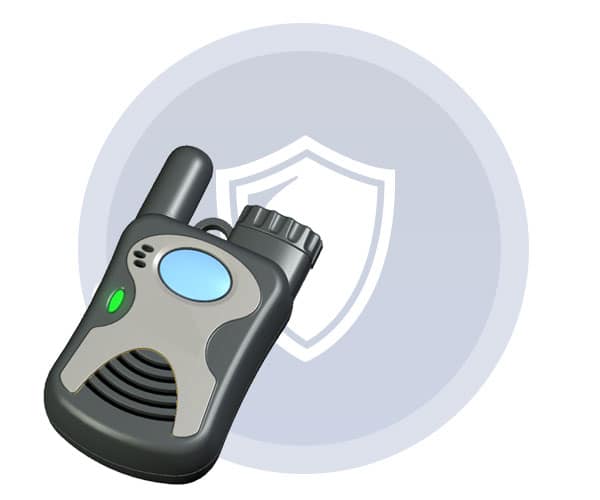 Independence for them, peace of mind for you
Maintaining independence as a senior citizen is very important. Having a personal medical response system in place ensures independence and the security of 24 hour medical service at your fingertips.
Improve overall well-being of a loved one by keeping them in their home as long as possible
Give loved ones privacy and dignity through their golden years with independent living
Save thousands of dollars in assisted living care costs each month
Provide family members with peace of mind and the freedom to look after their loved one from anywhere
Get real-time monitoring, response and notifications from our CSAA Five Diamond monitoring center
Upgrade to home automation for ultimate peace of mind
If your loved one suffers from dementia or another other type of degenerative condition, knowing what is happening in the home when you're not there can provide enhanced peace of mind and greater safety. 
Adding home automation services will allow you to:
Get an immediate text or email alert when certain areas of the home, like a medicine cabinet for example have been accessed.  
Receive instant live video alerts on your PC, tablet or smart phone for events like someone leaving from the front door. 
Easily and discreetly update automatic schedules via your smart phone or tablet for specific days and times, or when you arrive or depart.