Lifeline Proactive Video Monitoring | Protecting Business Complexes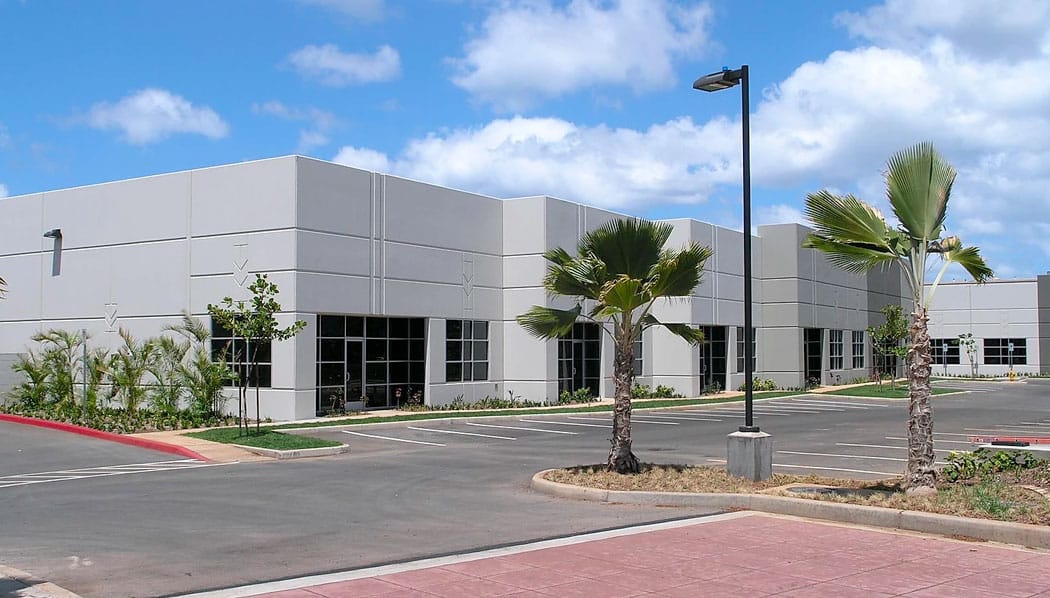 While many organizations believe that the main threats to the business are cyber threats. According to the FBI Guidelines for workplace security, businesses should take special care to address external as well as internal threats and doing so saves millions of dollars in business loss every year. 
However, many business centers face serious security challenges such as having a large complex, obscured views, and valuable property to be protected. Such is the case for the Kapolei Trade Center. 
Kapolei Trade Center is a high-quality business/industrial condominium project located in the master-planned Kapolei Business Park, within the award-winning master-planned community of Kapolei. The property is situated on 11.9 fee simple acres of I-2 industrial zoned property and contains 17 one-story, concrete and glass buildings with 93 units ranging in size from 1,884 square feet to 20,814 square feet. The multi-tenant business complex faces common challenges such as trespassing and loitering and the inability of security guards to be everywhere at once. 
The security challenges faced there were solved using proactive video monitoring. In this incident video,  advanced analytics detected outlying activity in the protected area. An intervention specialist observed the intruder enter the protected area nearing midnight. The intervention specialist issued a stern warning to leave the site, and the intruder immediately responded. After the incident, the intervention specialist remained on a high stage of alert. 
Nothing is more effective than having eyes on your property 24/7 and the ability to intervene in real-time. Lifeline Proactive Video Monitoring makes that possible. For more information, call Lifeline today. (808) 548-5433.
See it in action at the Kapolei Trade Center below!

Latest posts by Mariette Lowe
(see all)