No After-Hours Intruders Allowed at This Honolulu Auto Dealer | Lifeline Proactive Video Monitoring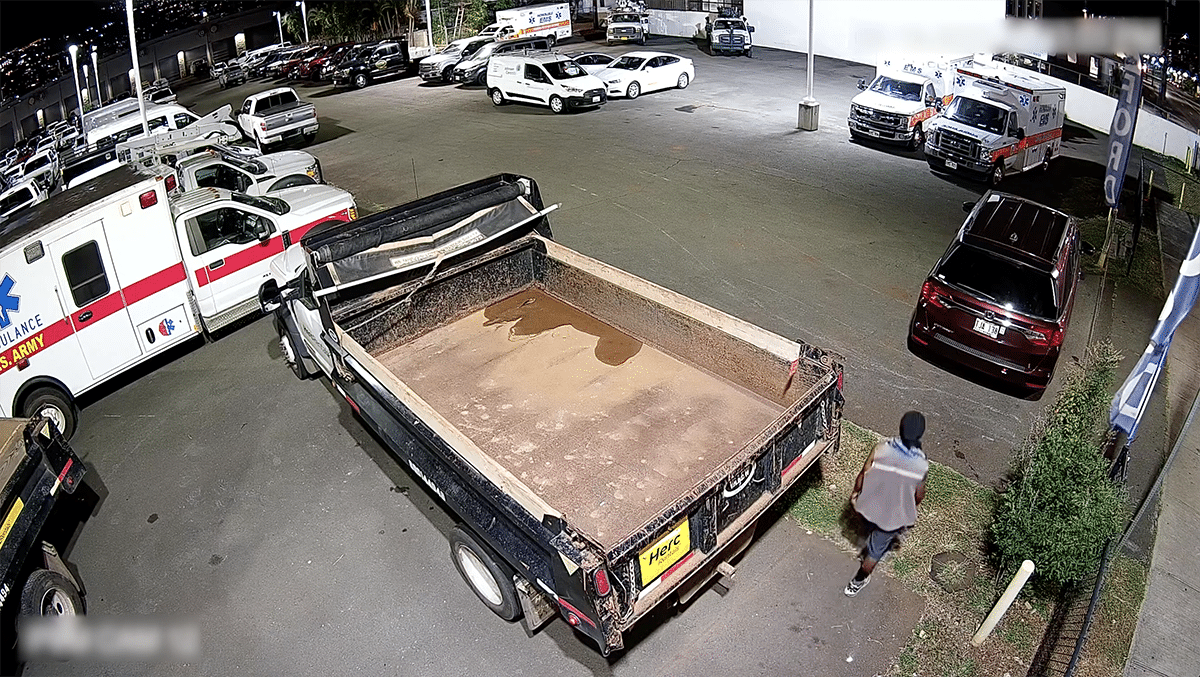 Unfortunately, thieves and vandals highly target car dealerships. Most dealerships have been victims and faced losses at some point in their history, whether it is the theft of cars, catalytic converters, wheels, or other components. Some have faced losses so staggering that it makes the news!
Today, truck, auto, and RV dealerships everywhere are struggling with severe inventory shortages, which makes protecting the existing inventory even more critical. Just the theft of parts can cause huge delays in replacement and repairs and increased costs. 
From opportunistic events such as smaller theft, loitering, and vandalism to organized, systematic, criminal operations all plaguing the industry— no dealership can afford to take chances.
And that's exactly why this Honolulu auto dealer chooses Lifeline Proactive Video Monitoring.
A Better Way to Guard Your Lots
Lifeline Proactive Video Monitoring (PVM) provides a proactive security presence that covers the entire site at once. The services utilize strategically placed cameras, advanced analytics, and live security professionals who monitor your events, intervene before crime happens, and initiate law enforcement intervention. 
How Lifeline PVM Works
Highly trained security professionals remotely connect to live video to perform an in-depth patrol of your facility based on schedule and activity detected by analytics. 

When guards identify unwanted activity, they employ a set of customizable, escalating responses, including observation and call law enforcement; or observation, audio intervention, and initiate law enforcement response. 

Clients get complete event reports. 
Top Advantages of Lifeline PVM
PVM can augment site security through increased surveillance of your dealership's critical areas. Patrols can be tailored to specific needs through inspection and recording key details, making announcements as necessary, and escalating to the proper authority.
Reduced risks and liabilities than that of standing guards

Enhanced visibility using cameras with low and no-light capabilities

Better visibility over the entire site

Decreased security costs

Deter criminal activity before it happens

Zero false alarms

A full-color incident report for every security event

Intelligent video analytics for both intrusion and anti-loitering events

50-75% cost savings over physical security guards

Personalized app for complete system control that includes flexible zoning & visitor pass functionality

Increases the actively monitored area
About Lifeline
Lifeline Fire & Security is the region's premier provider of commercial Proactive Video Monitoring solutions and is the only Authorized Honeywell / First Alert Professional Dealer in Hawaii. The company is an active participant in many community outreach activities to help better the lives of our residents and has been serving the community for 20 years. 
For more information about Lifeline and how we can help protect your business while decreasing the cost of security, call us at (808) 548-5433

Latest posts by Mariette Lowe
(see all)