Halloween Safety Tips for Kama'aina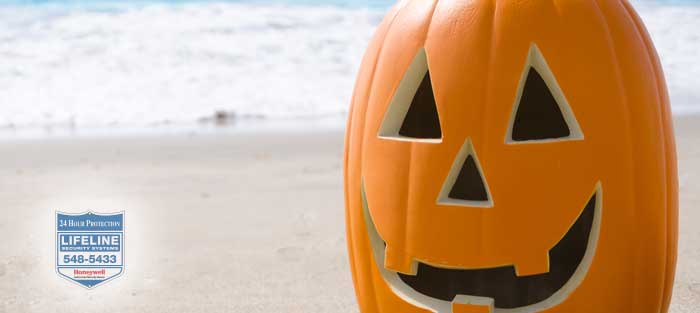 Halloween is a festive time that gets everyone out into the community, but it is also a time of increased hazards, for kids and homeowners.  Not only is it important to keep trick-or-treaters safe, it is also important to keep your home and property secure.
Tips to Keep Keiki Safe
Halloween is great fun, but by nature of the celebration, it can also be dangerous.  In fact, pedestrian fatalities are higher on Halloween than on any other day of the year. While you and your keiki are out enjoying Halloween, keep these things in mind to help keep them safe.
Consider alternative celebrations that keep kids in one place.
Accompany children under 12
Choose costumes that can be easily seen
Use reflective tape on the front and back of costumes
Make sure the child can see through the costume
Secure the headwear is secured so it does not slip and obscure the child's vision.
Carry flashlights
Make sure to observe pedestrian safety at all times
Go to only well-lit houses
Children should have a phone with them
Stay in groups
Halloween Safety Tips for the Home
Make sure the walkway leading to your home is free of obstructions, such as hoses, garden tools, toys or rocks
Keep the doorway and walkway well-lit
Keep pets restrained
Report suspicious activity
Make sure valuables are not visible from the doorway
Halloween should be a fun night for everyone. By following these safety tips, you can ensure everyone stays safe and has a fun time. Contact us today for a free 10 point home inspection to make sure your home and family is prepared for Halloween!

Latest posts by Todd Bedford
(see all)